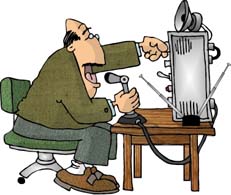 Welcome to Ham Call Lookup, your single-source portal to the world's top ham radio call sign lookup services and amateur radio ham-call servers.

These services access the official FCC call sign and license database using a variety of methods. However, only by contacting the FCC directly can you assure up-to-the-minute data. The FCC Licensing Support Hotline is 888-225-5322.

We want to thank the developers and providers of the ham radio call sign search engines and related services that are available through our portal. Their efforts and energies are appreciated by everyone in the amateur radio community.